Organizing Committee Members - Biotechnology 2021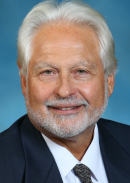 Prof.
Dalhousie University
canada
Alexander L. Kalamkarov(Biography)
Dr. Alexander L. Kalamkarov is a Professor of Mechanical Engineering at the Dalhousie University in Halifax, Canada since 1993, and Director of Smart Materials Centre since 1995. He was awarded PhD degree from the Moscow Lomonosov State University in 1979 and the Doctor of Sciences (Habilitation) from the Academy of Sciences of the USSR in 1990. His academic career spans over 42 years in Research and University teaching. He has taught in the Universities in the USA, England, France, Australia, Japan, Brazil and visited numerous Universities and Research Institutes around the world. Prof. Kalamkarov is awarded the CANCAM Gold Medal for the outstanding contribution in the area of Applied Mechanics in 2011. He is awarded the Fellow of the American Society of Mechanical Engineers (ASME) in 2002; the Fellow of the Canadian Society for Mechanical Engineering (CSME) in 2001; and the Fellow of the Japan Society for Promotion of Science (JSPS) in 2007. Prof. Kalamkarov is a Member of numerous prestigious International Editorial and Advisory boards and the International Conference Organizing Committees in the area of advanced composite materials and smart structures. Research performed by Prof. Kalamkarov in the areas of advanced composite materials and smart materials and structures is internationally recognized. He has authored more than 350 research publications, including over 160 refereed journal papers, 8 Research Monographs and 2 US patents. Prof. Kalamkarov has made major contribution to the fundamental analysis, design and optimization of composite materials and smart composite structures, composite reinforced shells and plates.
Alexander L. Kalamkarov(Research Area)
Prof.
Northeastern University
USA
Vladimir Torchilin(Biography)
Vladimir Torchilin got his M.S, Ph.D., and D.Sc. degrees from the Moscow State University and serves currently a University Distinguished Professor and Director, Center for Pharmaceutical Biotechnology and Nanomedicine, Northeastern University, Boston. He has published more than 450 original papers, more than 200 reviews and book chapters, wrote and edited 13 books, and holds more than 40 patents. Google Scholar shows more than 73,000 citations of his papers with H-index of 121. He is Editor-in-Chief of Current Drug Discovery Technologies, and Drug Delivery, Co-Editor of Current Pharmaceutical Biotechnology and on the Editorial Boards of many other journals. He received more than $30 M from the governmental and industrial sources in research funding. He has multiple honors and awards and in 2011, Times Higher Education ranked him number 2 among top world scientists in pharmacology for the period of 2000-2010.
Vladimir Torchilin(Research Area)
Dr.
Shumakov National Medical Research Center
Russia
Viktor I. Sevastianov(Biography)
Viktor I. Sevastianov has completed his Ph.D. in Physical Chemistry at the age of 28 at the Institute of Chemical Physics of the U.S.S.R. Academy of Sciences in Moscow and became a Doctor of Sciences (Biophysics) at the Research Institute of Transplantology and Artificial Organs in 1985, Professor (Biophysics) since 1992. He is the Director of the Institute of Biomedical Research and Technology and Head and Professor of the Department for Biomedical Technology and Tissue Engineering at the Shumakov Federal Research Center of Transplantology and Artificial Organs in Moscow, head of Russian Technical Standardization Committee TC 422 "Biological Safety of Medical Devices" (2009 to present), and serves as an editorial board member of 5 international and 2 Russian journals. Main scientific results are presented in more than 400 publications, 47 Russian Patents and 4 WO Patents. He supervised the defense of 31 Ph.D. and 6 Dr. Sci. candidates.
Viktor I. Sevastianov(Research Area)
Living Systems/Material Interactions, Biomaterials, Drug Delivery Systems, Tissue Engineering and Regenerative Medicine.